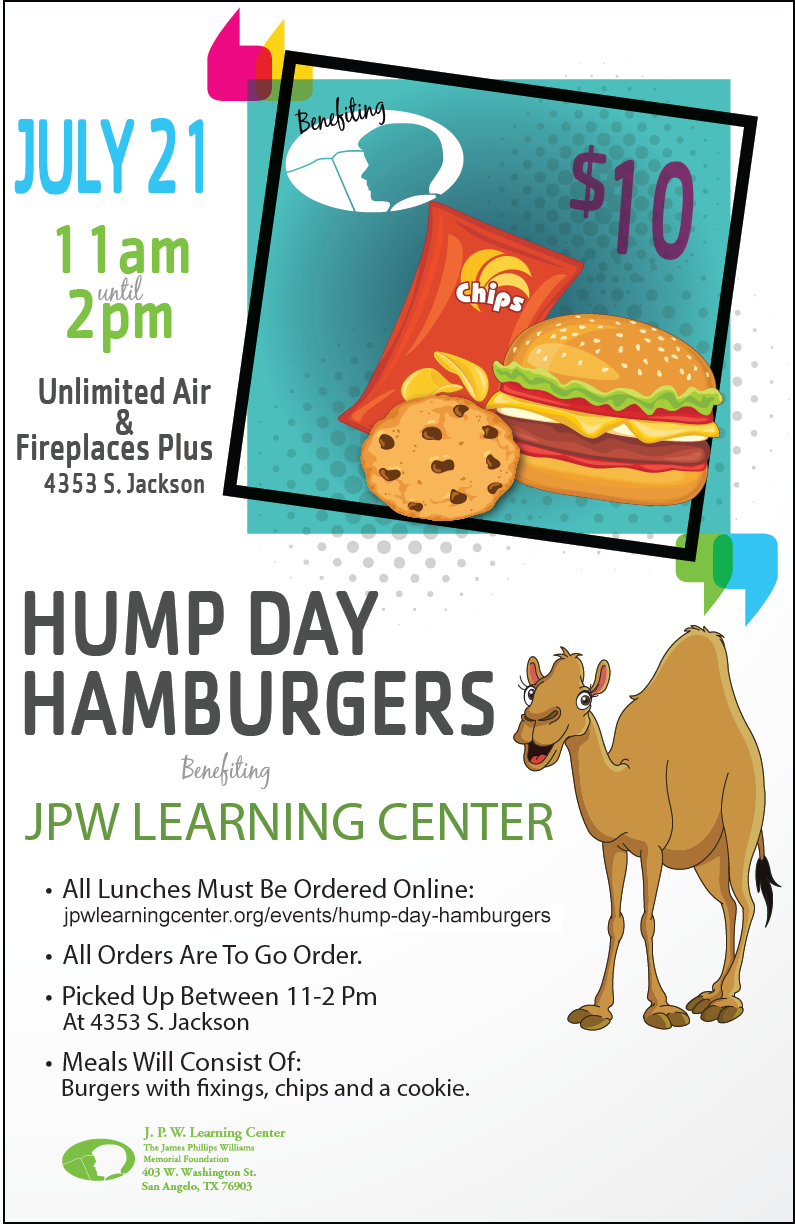 Hump Day Hamburgers
Join us on Wednesday, July 21 from 11:00 am until 2:00 pm for Hump Day Hamburgers!
Order your meal using the form below and then pick it up at Unlimited Air & Fireplaces Plus on July 21st.
All lunches must be ordered online
All orders are to-go orders
Pick up is between 11:00 am and 2:00 pm at 4353 S. Jackson
Meals will consist of Hamburger with fixings, chips and a cookie
All proceeds benefit JPW Learning Center. 
Thank you for taking part in this event. We are now sold out!