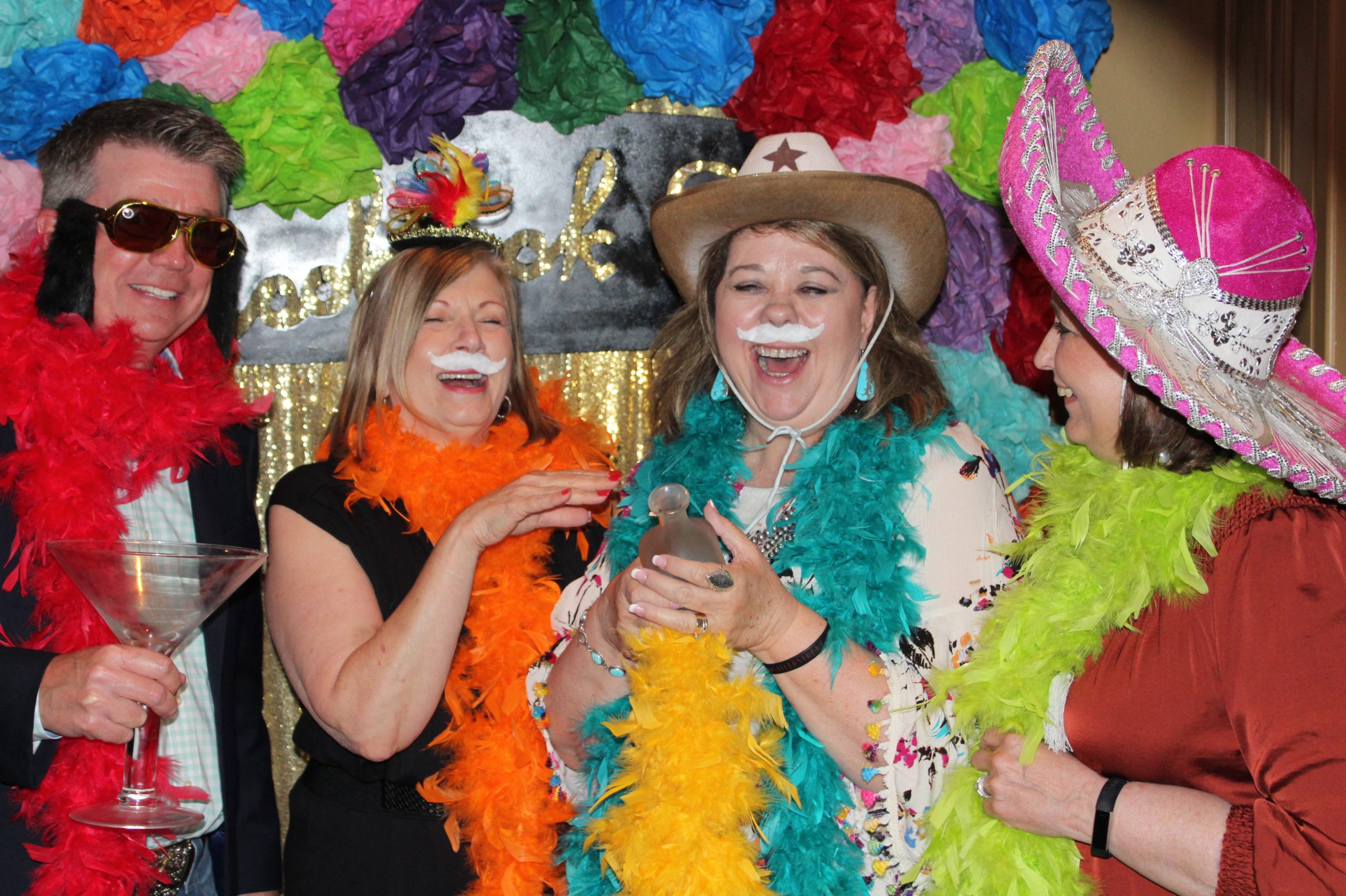 Spring Time in Texas Cookbook Gala
Theme: Spring Time in Texas
Date: April 27, 2021
Time: Cocktails at 6 p.m., Dinner at 7 p.m.
Place: River View Restaurant 800 W. Avenue D
Ticket Price: $150/person or $1,200/table
This years event will happen… COVID or No-COVID. If our state is shut down on the date of our event. Your meals will be available for pick-up the day of our event between 4-6p.m. Thank you for your continued support.
Menu
Appetizer: Jumbo Lump Crab Cakes with Scallion-Lime Aioli from Jon Bonnell's Fine Texas Cuisine
Evenings: Signature Cocktail.
Salad: Macaroni Salad from Lisa Fain Homesick Texan Family Table
Wine Accompaniment: Twisted Bitch Cattle Company P Bitchen Rose
Main Course: Dry Rubbed Angus Beef Tenderloin Tails with Roasted Garlic Serrano Béarnaise and Potato Parsnips Gratin from the Cabernet Grill
Chef Carlo's Brown Sugar Bacon Green beans
Wine accompaniment: Red Blend from Twisted Bitch Cattle Company – Bitchin Red Blend
Desert: Marge Approved Caramel Bread Pudding by the Casseolo Queens cook book.
Sponsored by:
Automatic Fire Protection
Joel and Suzanne Sugg
Western Shamrock
West Texas Steel and Supply
Texas Water & Soil
Kulbeth Family Foundation
Abel Water Systems
Dennis and Libby Grafa
Livestock Weekly
Airway Services
Unlimited Air
First National Bank of Mertzon
Texas Bank
Longhorn Coffee Company
Twisted Bitch Cattle Company
Wine Sponsor:
Twisted Bitch Cattle Company